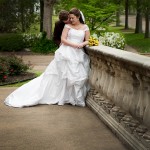 How often have you asked your self why your Alabama wedding
photographer or senior portrait photographer charges so much for
prints.   After all, Walmart prints are so cheap and photographers no
longer use film, etc.  (Interesting article you may want to check out
http://en.wikipedia.org/wiki/Digital_versus_film_photography )
What is often overlooked by clients and those looking into getting
into the business is the true expenses of being a professional
photographer. I wanted to share just the major expenses of being a
true professional photographer.  These figures apply to photographers
all over Alabama and the country, not just those in Huntsville.
This may help you to understand what all goes into making a
professional portrait rather than a snapshot and how print and
session prices are derived.
Website
Advertising  (Alabama and Huntsville area magazines, school
programs, etc.)
Quality/Professional Grade Equipment (camera bodies, lenses,
lighting, etc.)
Training
Seminars  (If only all seminars were held in Huntsville and
offered at no cost to me!)
Professional Organizations
Software (Photoshop, Lightroom, Paint, etc.)
Insurance
Bookkeeping
Sales Tax (Alabama law requires I pay state, city and county sales
tax, so the state and Huntsville gets their cut)
File Backup Systems (x2 or even x3)
Business License
Equipment maintenance
Packaging
Office supplies/paperwork
shipping
print costs
These are just some of the expenses that are constants to the
professional photographer. If shooting weddings, there is a need for
backups for all the equipment, as well as insurance. Even without
weddings, all photographers are required by law to have a business
license, pay sales tax, income tax, and it is highly recommended that
you have insurance for both your equipment and incidentals that come
along.
When you think about it, you are getting what you pay for in your
final product, should you choose to go with a qualified professional
photographer.   I hope this will help you to realize that your
Alabama Professional Photographers are simply trying to run a
business while providing you with the best portraiture available.
Look me up if you are ever in Huntsville for your photography needs!