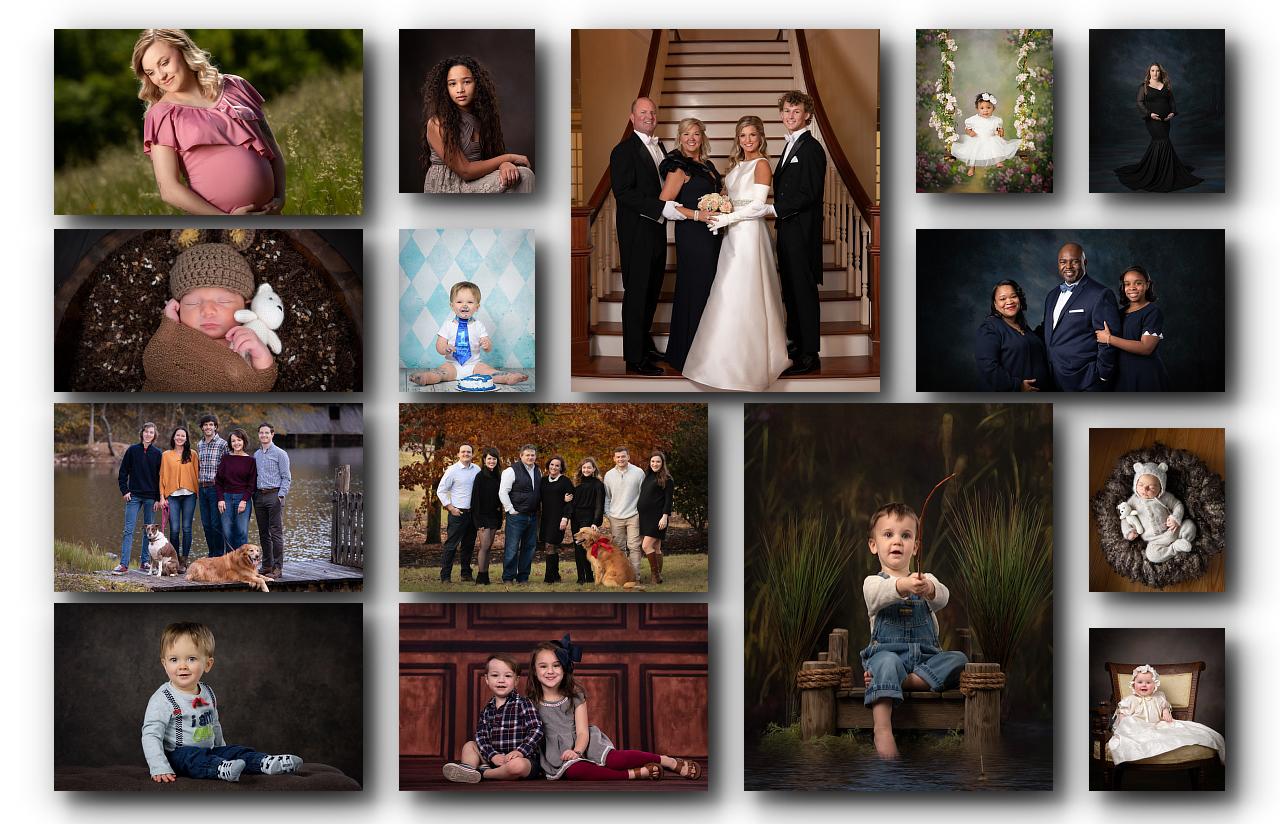 Family Portrait Photography in Huntsville AL
I've been there.  I understand the struggle of getting everyone together for photos for Mom or Grandma.  I am here to help you along the way to make it an easy process that results in great portraits that you'll treasure for a lifetime.
Getting to know my clients in the Huntsville, AL, area is the best part of being a Family Portrait Photographer. As a mother who eagerly grabbed the camera to capture her daughters' lives, I understand the tender, cherished moments in lost teeth, first day of school, volleyball games, graduation and weddings.
Whether you've added a new member to the family, have a child about to leave home, or all your family is gathered in one place for a special occasion, I will work with you to create timeless memories no matter the needs of your family. Nothing is more special than capturing your personalities and bringing out genuine love, joy, and togetherness to display in your home. It's an honor to be chosen to photograph a family and to provide images you will look back on for years to come.
NO SESSION FEE.  $500 print minimum due at booking.  Average Family spends $1800.
CLICK HERE TO BOOK YOUR FAMILY SESSION