So many of my friends told me that when I had a grandbaby the world would change.   I doubted that what they said could be true.   I loved my kids; they were good kids.   How could a grandbaby possibly surpass that love?   I had convinced myself that they just didn't love their own kids.   Sad, truly sad.   I was SO WRONG.   I won't say that I have a love for this baby that far outshines the love I have for my own children, but I had NO idea how strongly and how quickly this little girl would work her way into my heart.   From the first minute I saw her, I was wrapped!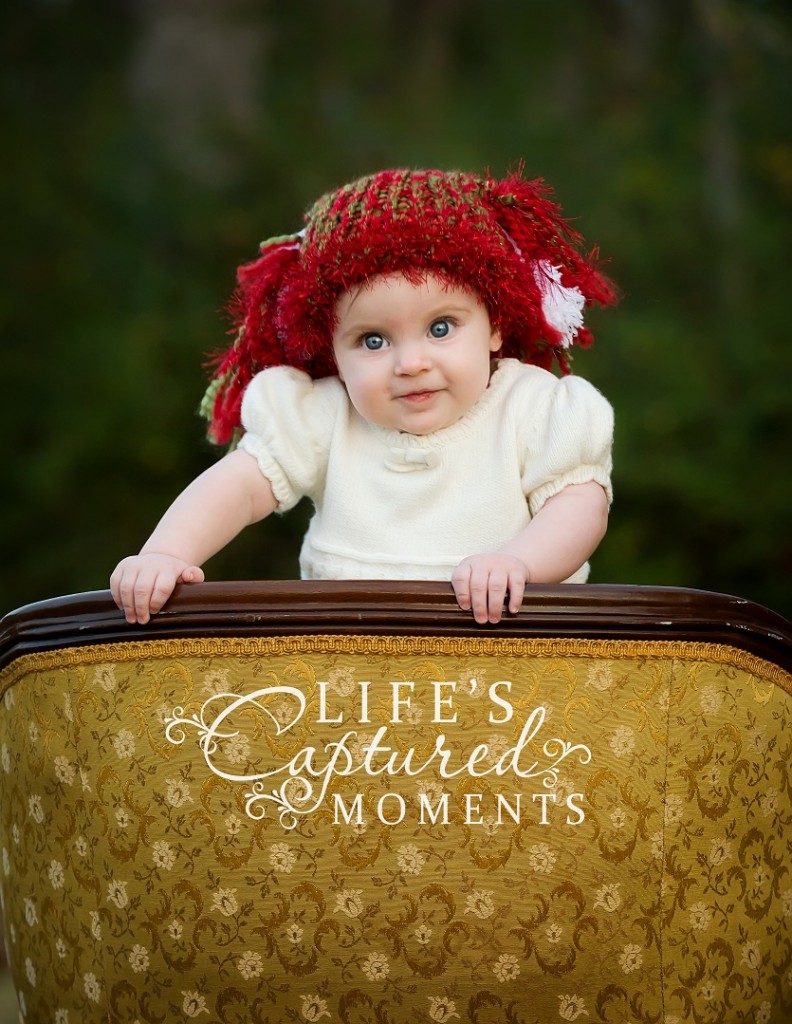 If she lived closer she'd probably be the most photographed baby, EVER!   Sadly, she's a good 4 hours from me, so I have to make good use of the time I have.   I killed two birds with one stone this weekend by taking Jessica to tour Auburn and stopping to see Kacey and get some Violet time.   I purchased this chair online and stopped on the way to pick it up, works perfect for holiday images with little miss V.    I brought along the cute little hats and her mom has the sweet outfit and holiday tights.   Add to that mix a happy baby, and we were set to get some really cute holiday images.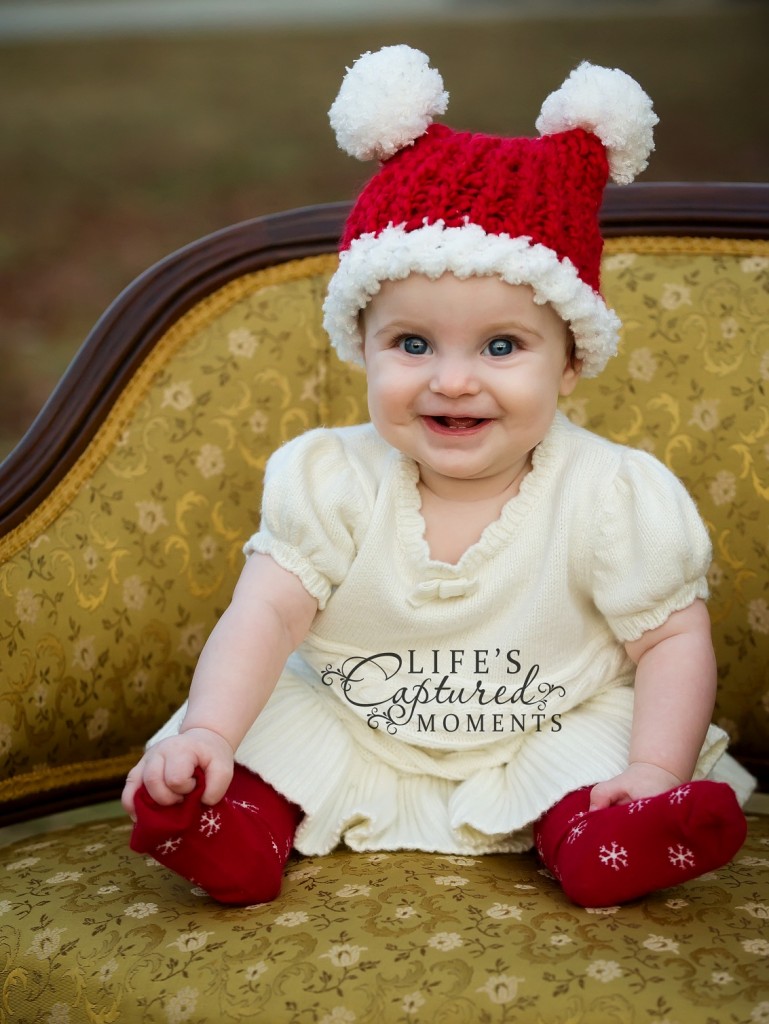 I now find that I AM one of those grandmothers who pulls out a cute picture when she sees a friend.  I try, but I just can't stop myself.   After all, she's just so stinkin' cute!
I have an entire series of the goofy/cute/amazing and sweet faces that she makes.   You are welcome to look at her proof gallery here.