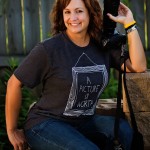 Cindy Shaver, Master Photographer, Photographic Craftsman, and Certified Professional Photographer (CPP) is an award winning portrait artist living in Huntsville, AL, serving Huntsville and surrounding areas as a wedding and portrait photographer.
You might ask yourself, "Does Cindy have the best job ever?"   Her answer to that question:  "YES!   I love people and I love photography; merging the two makes for a very happy me!   I treasure all the photographic memories I have from my own childhood and now those of my children; that naturally flows into my desire to capture moments for others.    I love that so many people in Huntsville have allowed me to capture their wedding, senior and life's milestone portraits.   Being a wedding and portrait photographer ROCKS!"
Being an extremely social person helps Cindy to quickly develop a casual rapport with clients.   She works hard to make every photographic experience a fun event which helps to make your final portraits much more expressive and meaningful.    It is her goal to be Alabama's  "go to" wedding and portrait photographer.    Cindy Shaver Photography is based in Huntsville, AL.
Member of Professional Photographers of America (PPA), American Society of Photographers, Mississippi/Alabama PPA, and serves as the Certified Professional Photographer Liaison for Alabama
Please call on me to discuss your Huntsville Wedding or Portrait Photography needs.