Another week means another chance to introduce you to one of my favorite familiar faces from the Class of 2018. Today is dedicated to one of the most thoughtful young ladies I know, Grace.
With a passion for helping others and embracing new things, Grace plans to major in Biomedical Science and minor in foreign language. Afterwards she'll attend medical school, go into the surgical field, and use her training for missionary work.
While big dreams and even bigger aspirations keep her on her toes, in her spare time she likes to swim and play with her dog Mowgli. That theme carries over to her perfect day, spent on a small island exploring the culture, seeing the wildlife, and enjoying the beaches. Being outside is therapeutic for her and in five years, eagerly facing her first year of medical school, she hopes to be in a new city with its own unique places to explore.
Armed with the growing love in her heart, Grace's desire to make the world a better place inspires me every day. Her advice to the person she was five years ago is a testament of the strong work-ethic and dedication that will help her reach her goals. "If you start high school working as hard as you can at everything, it'll be easier as you go along."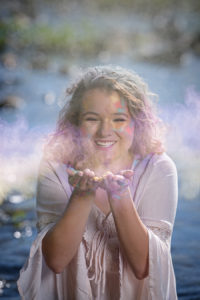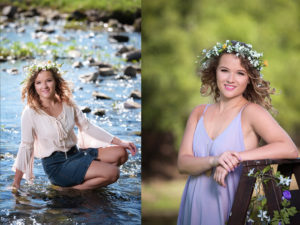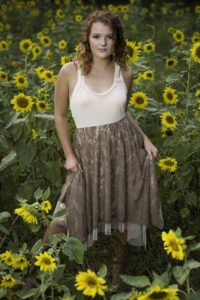 This year she's learned it's best to roll with the punches and stay level-headed, and that easing up and having fun is just as important as working hard. Whether she's hitting the books or people watching in the park, Grace will no doubt leave the world a better place than she found it.
In the spirit of Grace:
Cuddle your pets.
Go somewhere new.
And, as Theodore Roosevelt once said: "Do what you can, with what you have, where you are."