There are several things to consider when choosing the best photographer for the key events in your life.  What style photography do you prefer?  Are you looking for someone to capture a formal family portrait?   Would you rather it be a casual, relaxed image of your family; or are you wanting something unique that shows personality or conveys a message about who your family are or what they love?  Choosing a skilled portrait artist can help bring whatever vision you have to the portraits that adorn your walls.
We live in a time when just about everyone has a nice camera and can take a decent photograph, so why spend the extra money on a professional photographer?   A trained professional can bring so much more to an image than simply pressing a shutter.  They have been trained to use light correctly, whether it be natural light or a strobe.   A professional knows how best to pose individuals so they look the best in their images.  The lens choice used in a portrait can completely change the look, and a professional know this well.  Read over the graphics below to learn more about the difference in hiring the best professional for your moment and allowing a friend to snap pictures for you.
Every photographer is an artist and has their own style that they use in creating their art.  Look through galleries of images and make sure the photographer you are considering matches the style of imagery you are wanting for your home.   But, keep in mind that art is also a trendy beast, so determine for yourself if the current trend is something that will hold the test of time.   Portraiture should stand the test of time.   Today's wall art will become a family heirloom for your children and their children, make it special!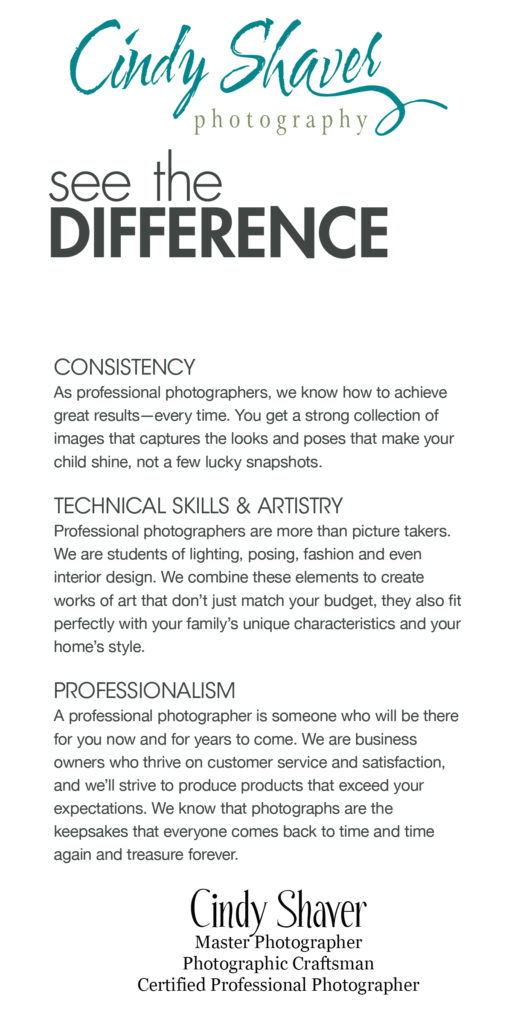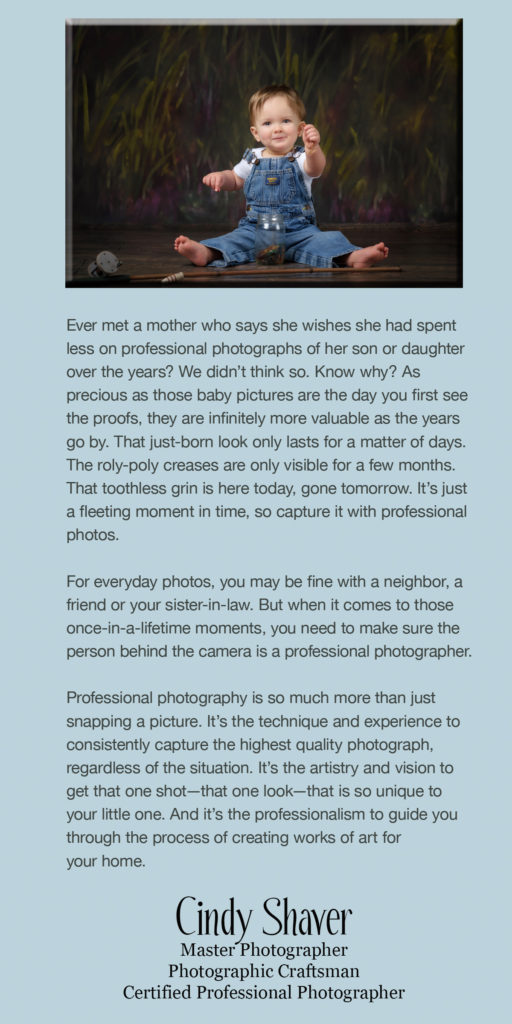 Take a minute (or three) to watch the following video: