I am so excited about what 2013 has in store for me and my business.   I am loving working in Huntsville as a wedding and portrait photographer.   I can't decide which I prefer:  senior portrait photography, wedding photography or family and children's photography.    I love sharing the day with the bride and groom and capturing their special moments!   I love seniors and capturing all their unique personalities at this milestone in their lives, and I love meeting families and their children and capturing a moment in time for their wall portraits.
In 2013 I have goals for myself and my business:
1.   Lose weight (who doesn't have that as a goal?   Twiggy?  My sister Phyllis!)
2.  Education!   I LOVE LOVE LOVE learning about photography and as much as I've learned (I highly recommend the Certified Professional Photographer process.) there is still SO MUCH MORE to learn.   And I'm loving every new tool I add to my arsenal.
3.  Print competition – I need print merits to achieve the goal of a Master Photographer degree.  Last year was my first year to enter and I was awarded the honor of an image in the Showcase Book!    This next year, I'm hoping to get at least two images to merit!   Wish me luck!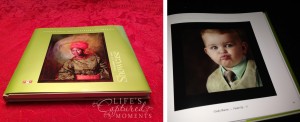 4.  Learn marketing techniques.    Now that my girls are gone and I have time to work more on my photography business, I need to learn how to market myself and get my name and images in the public's eye.    In the past I've worked solely on client referral – which I TOTALLY appreciate – but I need to learn more about the business and marketing side of things to get more clients in the door.
5.   Giving back.  I'm a giver by nature and I want to be able to continue to give back to my clients and to my community.   I've got some packages that will be available at the American Heart Association benefit in February and hope to find more opportunities to help throughout the coming year.   I'm also hoping to begin volunteering at the Village of Promise (learn more here:  http://www.villagepromise.com )
6.   And the most important goal in my life is to continue to grow closer to my Lord.   I've had an amazing year of spiritual growth and I hope to share what I've learned with others so they can live with the love, joy and peace that the Holy Spirit brings to the lives of believers.
That's it in a nutshell.   I know I have tons more that I want to do, but these are the priorities of what's on my heart today.   Pray for me, I'm hoping for a great year!